We Are Our Technicians!
We believe that we are only as good as the technicians we send to your home. As the face of our company, our techs must be well trained, professional, and dependable. This is why we personally hire each one of our technicians and provide them with innovative training and full field experience before they ever take a call. Our state of the art training facility houses every type of garage door and they become experienced working on every type of opener. You can be confident when you choose Precision Garage Door of Charleston that the work we do for you will be completed properly, efficiently, and on time.
Andrew G.
"This is an amazing company with professional and friendly employees. They're always available and I've used them for a couple of years (on 2 separate issues). I highly recommend their services."
Rosanna D.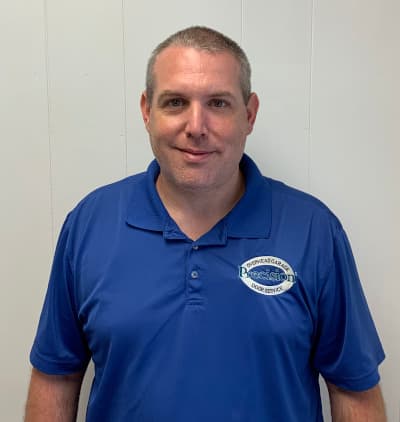 Andrew S.
"I accessed their website past 11 pm, but their chat service was still available and efficiently scheduled an inspection of our garage door – THE VERY NEXT MORNING! It gets better: Andrew called around 8 am to announce his visit and promptly arrived at 8:45. It only took him a minute or two to identify and explain us the problem, and he was gone again a few moments later. The same day we received his proposal. Super efficient, courteous and friendly service including clear social distancing. We're impressed!"
Beat R.
Bobby C.
"This was amazing. We called and within a day the technician was out and had all the parts that were needed and all within an hour we were back up and running. Highly recommend this service and also recommend going with the lifetime guarantee. Our current door failed in 7 years; for a couple hundred extra you get a lifetime guarantee; so seems like a good option for those wanting to save money in the long run. Thank you so much!"
Anna F.
Brandon R.
"Precision was prompt in their quote and did everything they promised and when they promised. Our new garage door and opener not only look great, they are super quiet."
Charlene M.
Chris B.
"I would have given 10 stars if I could. He was knowledgeable, patient, & sincerely cared about the experience that we received. We were provided with everything needed to make an educated decision and he took time at the end to ensure that we were happy with the result. Overall, one of the best customer service experiences that I can recall. We could not have been more pleased."
Jason C.
Emzie S.
"Perfect experience. Called early AM and they arrived at noon. Technician was extremely professional and had two springs replaced safely and quickly. Price was perfect and extremely happy with the results. Recommend 10/10!!!"
Chs C.
Heath G.
"The technician was very knowledgeable and explained all the services he would be doing today. Fixed a small problem which made me very happy. I would always refer anyone to Precision Garage Doors! I'm building a 3 car garage and have specified Precision Garage Doors to perform the installation. Thanks for your service!"
Harry H.
Hunter W.
"Very pleased with Hunter from Precision Doors. He was prompt and knowledgeable and came the same day that I called. Recommended work done(with lifetime warranty)and door now working and quieter than before. Would most definitely recommend Precision if you need work done on your garage doors."
Barbara W..
Jason H.
"Called with an issue on Saturday. Had an appointment Sunday. Fixed in an hour. Fair price, good service and lifetime warranty. Jason the tech was knowledgeable, respectful, efficient, and most of all cared about the quality of his work. This, folks, is what American business is all about. So rare. You won't be disappointed in this company."
Willet R.
James M.
"Outstanding experience! Called and was able to get an appointment the next day. Technician called when he was on the way. Diagnosed my problem but also thoroughly inspected both garage doors. Very prompt, courteous, and affordable!"
Maureen T.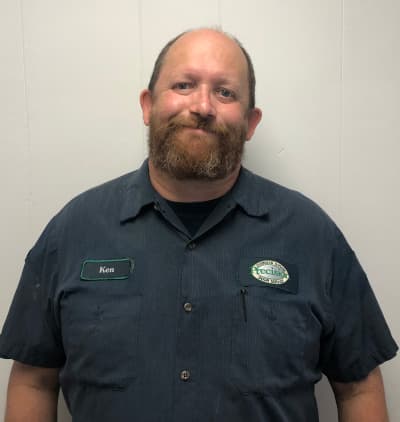 Ken S.
"Very quick response with an estimate to replace a 30 year old door that was on it's last legs. Ken S. came out two days later and replaced the door in a very professional and timely manner. Very satisfied with the whole experience!"
Kent W.
Matt B.
"Matt B. from the Charleston area replaced my garage doors & did an excellent job. Precision Garage Door of Charleston gave me a free & reasonable estimate, Matt the installer communicated plans to install & executed those plans above & beyond."
Mitch D.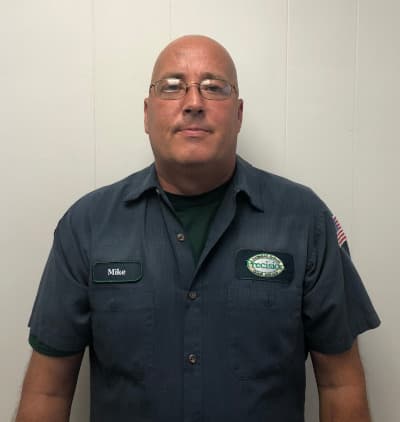 Mike K.
"My Technician Mike K. was thorough in diagnosing our problem and offered a few options for our situation. He answered all our questions and gave us an immediate estimate to replace our door. The selections were plentiful and the price was fair. I highly recommend Precision Garage Door of Charleston."
Donna M.
Richie H.
"These guys are the best. Technicians are knowledgable, courteous, and do their work right the first time so you don't have to call them back for the same problem. Will definitely keep them in my contacts for future services."
Peter D.
Robert F.
"Highly recommend Rob Farley, punctual, professional, thorough, took extra time to educate on maintenance and answer my 100 questions. Exceeded my expectations resolving our unique issue."
Corey H.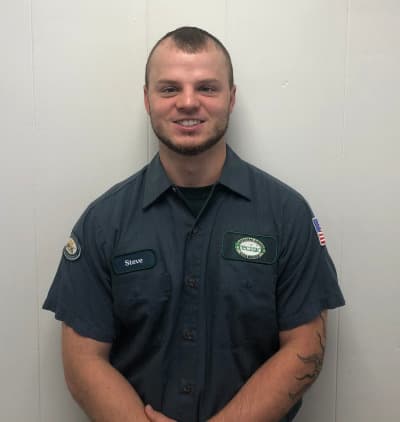 Steve A.
"Absolutely outstanding service! Could not have dreamed a better experience!"
George D.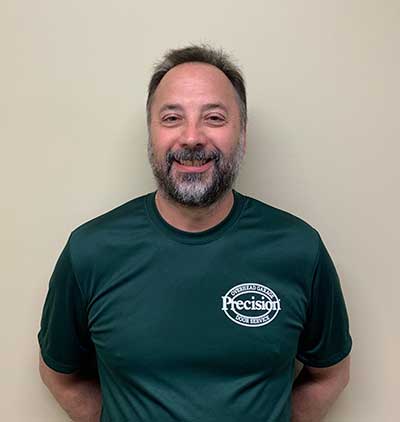 Tony M.
"Very efficient and quick. Called and they came out the next day! Extremely informative and overall excellent job!"
Dana M.
Travis K.
"Travis was great. He called ahead of time to let me know he was on his way and arrived in a timely fashion. He wore a mask during this Covid era, was polite, efficient, and informative. I will be requesting him specifically should my garage need anymore attention in which I'm sure it will as I need to replace and upgrade a few things since it is older and builder grade. Thank you."
M.J.
CALL US TODAY
Our phones are on 24 hours a day, 7 days a week ready to help you with whatever you need. We're happy to schedule an appointment at a time that works best for you, and most calls can be set up for same day service. We're ready when you are. Give us a call today!